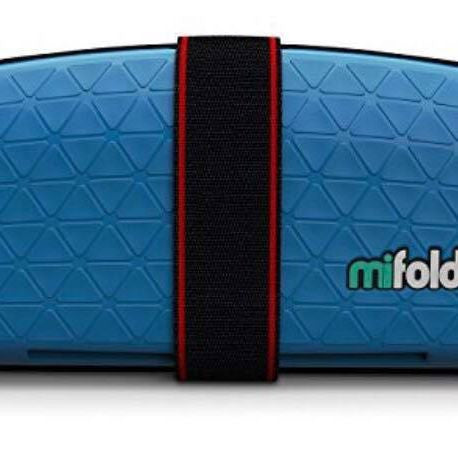 MiFold Car Seat
Size of a hand held pouch
Specifications:
Safety: Designed to conform to EU regulations R44.4 and to exceed US regulations FMVSS 213 in line with IIHS Booster Belt Fit Rating and the Safety Belt Safe booster use guidelines.
Size: 10in x 5in x 2in (25cm x 12cm x 4cm).
Materials: Strong metal chassis of 6061 aircraft grade aluminium (as strong as steel) and Dupont™ Delrin® 100ST a super tough plastic polymer for superior impact resistance.
Weight: At 1.6lb (750g) mifold weighs the same as a small bottle of water.
Setup: Less than 30 seconds.
Adjustable: Three width settings of "small," "medium," and "large," with a fully variable shoulder height.
Recommended ages: 4 to 12 years old.
If you would like to rent this item, please fill up your details here: https://tinyurl.com/BCRSG-rentalform