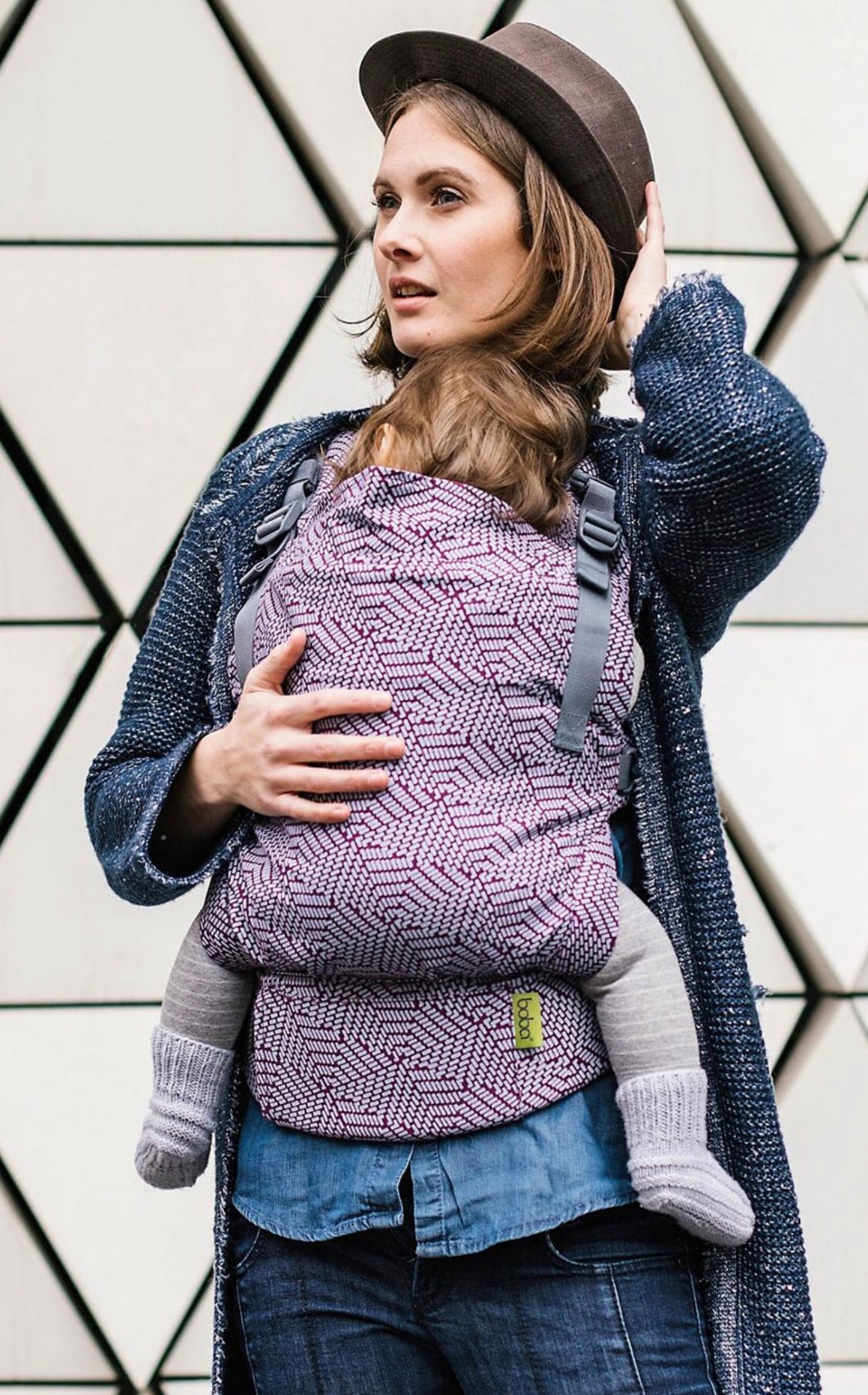 Boba X Baby & Toddler Carrier
Regular price $20.00 Sale
DESIGN FOR Newborn (min 3.2kg) up to about 5 years old (max 20kg)

CARRYING POSITIONS Newborn Hold, Front Carry (inward facing), Hip/side  Carry & Back Carry.

AVAILABLE CHOICES Grey, Ziggurat & some others depending on stock flow (ask us!)

WHO CAN USE IT? Anyone with waist from about 25" (63.5cm) to 58" (147cm). Comfortably fits heights from about 5'0" (152cm) to 6'3" (190cm)

WHY CHOOSE THIS CARRIER Newborn carrier for infant 3.2kg onwards. Wider, longer carrier panel that can better support for bigger babies & toddlers. Simple. Fits petite size as well as large parents. 
Sizable carrier panel
allows Boba X to be use directly with a newborn without any additional infant inserts
Special strap length control
allows carrier to fit a wide range of wearer sizes - from petite to large size parents
Detachable seat extenders for older toddlers (from about 3 years onwards) for an orthopaedically appropriate 'M' ('frog leg') position that allows for healthy growth of the hips, pelvis and spine. This also reduces any risk of reduced blood flow to the legs when a child's legs dangle from the carrier seat.
Bag strap holder on shoulder straps to help keeps sling bag & diaper bags straps from slipping off your shoulders
3 built-in pockets (zip pocket in front of hip belt, zip pocket in front of panel, open pocket on hip belt) that are great for on the go storage for small items like cash, mobile phones, pacifiers, keys etc.
Extra wide seat & taller panel provides a wrap around effect that gives extra comfort & safety for the child in the Boba Baby Carrier.
High density foam waist belt for a close fit on the waist or hips, according to individual preference. This effectively distribute the weight of the baby over the hips and takes most of the weight off the shoulder straps. This allows the Boba baby carrier to be used with toddler over 20 pounds with ease.
Heavy-duty, military grade buckles prevent unexpected opening and ensures peace of mind.
Rugged, durable and easy to clean. Machine washable.
Light-weight & compact design makes it easy to bring on shopping trips & vacation.