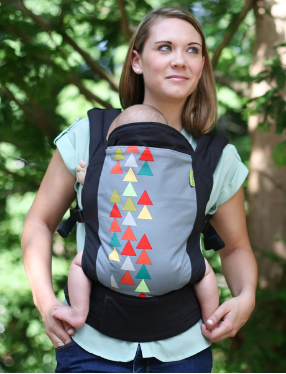 Boba 4G Baby Carrier
Regular price $179.90 Sale
The Boba 4G Baby Carrier is brought to you by the creator of the popular Boba Wraps and Boba 3G Carriers. As the successor to the Boba 3G carriers, the latest Boba 4th generation carriers retains all the favorite features of the Boba 3G's with key enhancements made to the newborn support system. The Boba 4G carrier's enhanced infant support system allows the user to fit different size infants heavier than 3.2kg with even greater ease. 
Made with the help of mountaineering professionals in Boulder, Colorado, USA (thus the name
"BO-BA"
from
BO
ulder
BA
by Carrier), this is a baby carrier built so that babywearers around the world can continue to enjoy the great outdoors with their growing babies.
DESIGN FOR
Newborn (min 3.2kg) up to about 4 years old (max 20kg)
CARRYING POSITIONS
Newborn Hold, Front Carry (inward facing) & Back Carry.
AVAILABLE CHOICES
Dusk, Safari, Soho, Kangaroo, Tweet, Wear All The Babies, Slate, Moab, Wild Flower, Organic Pine & Organic Verde
WHO CAN USE IT?
Anyone with waist from about 25" (63.5cm) to 58" (147cm). Comfortably fits heights from about 5'0" (152cm) to 6'3" (190cm)
WHY CHOOSE THIS CARRIER
Newborn carrier for infant 3.2kg onwards. Wider, longer carrier panel that can better support for bigger babies & toddlers. Simple. Better ergonomics for toddlers with Patent Pending Carrier foot straps.
For more designs and colours, please contact us.
For purchase, please make payment here: