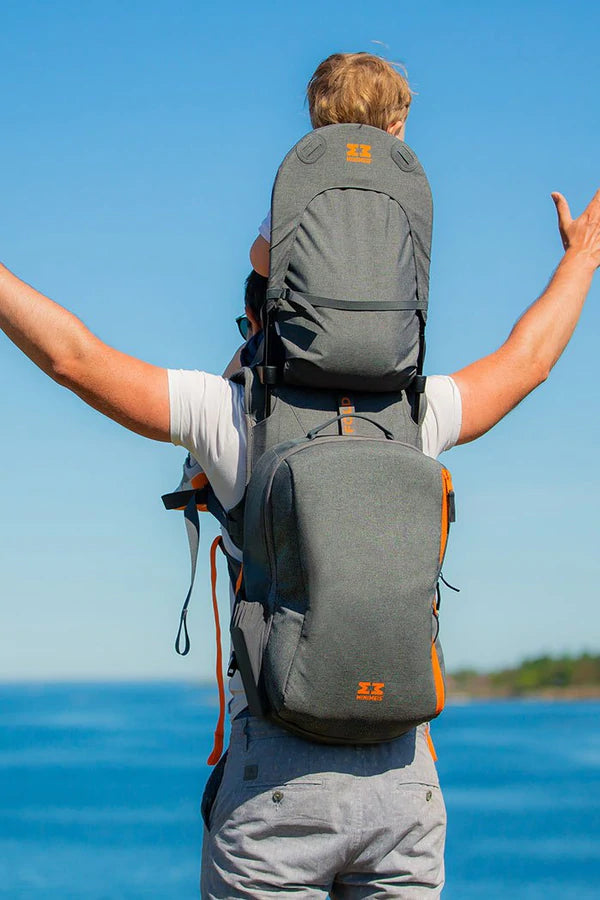 Minimeis Backpack
Regular price $150.00 Sale
The Backpack, is made to store your folded MiniMeis when not in use and to transport all your kids'- and parent essentials when out about on adventures.
GEARING UP IS EASY-PEASY
When you're on the go, The Backpack attaches to the front of the MiniMeis with patented hooks and smoothly rests at the back of the MiniMeis. For optimal comfort the shoulder straps can easily be tucked away in a separate pocket.
MADE FOR EACH OTHER
When not in use, your folded MiniMeis fits perfectly inside the backpack. Even with the folded MiniMeis inside there is lots of room to spare. Whether it's going to the beach, strolling around the city or taking a longer hike, The MiniMeis + Backpack will get you there. Nothing can hold you back with this dream team!
Product Information:
28L Backpack

 

made to transport your folded MiniMeis + trip essentials
Can be

 

attached to the MiniMeis

 

carrier when in use, with easy access to whatever you need on the go