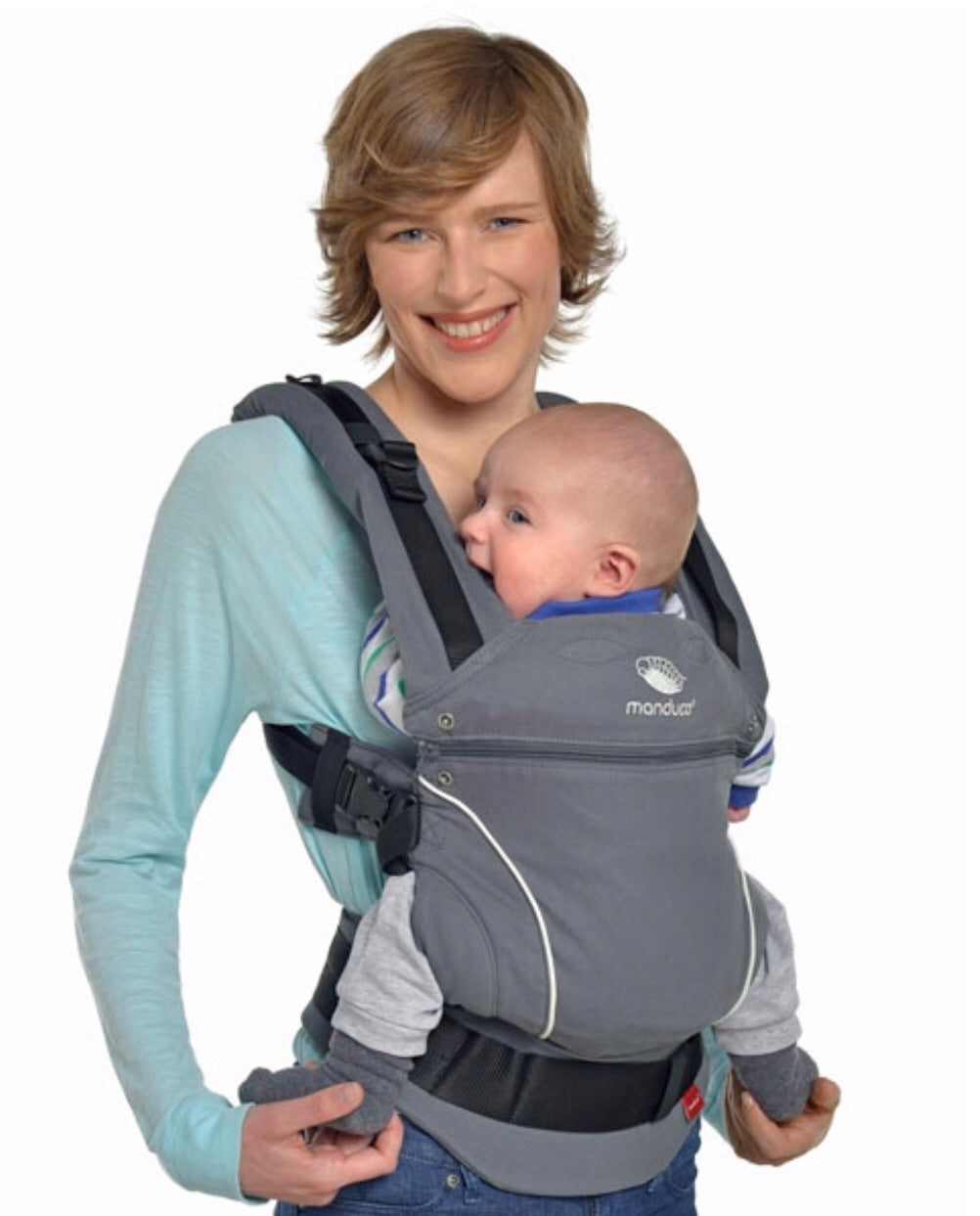 Manduca Baby Carriers
Regular price $169.00 Sale
The Manduca Baby Carrier is one of many ergonomic soft structured baby carriers that is designed to cater to newborns as well as toddlers without the need for any complex or bulky add-ons. Elegantly designed to provide good neck support for infants that have yet gain neck control, its ergonomic structure also allows toddlers and pre-schoolers up to 20kg to be carried comfortably & painlessly.
Babywearers are also spoiled for options with the Manduca Baby Carrier allowing for front carry, back carry, side/hip carry plus the additional option to cross the shoulder straps for additional comfort.
The extensible body panel allows the Manduca to be used with taller pre-schoolers easily up to 5 years old. The Manduca Baby Carrier is certainly one of the most versatile infant-baby-toddler ergonomic carrier in the market today.

The Manduca Original Carrier is made from a mix of organic cotton and hemp. The result is a carrier that offers both the breatheability of hemp and the comfort of cotton.  
*For newborn without insert, please head to Manduca XT page*
For more designs and colours, please contact us.
For purchase, please make payment here: