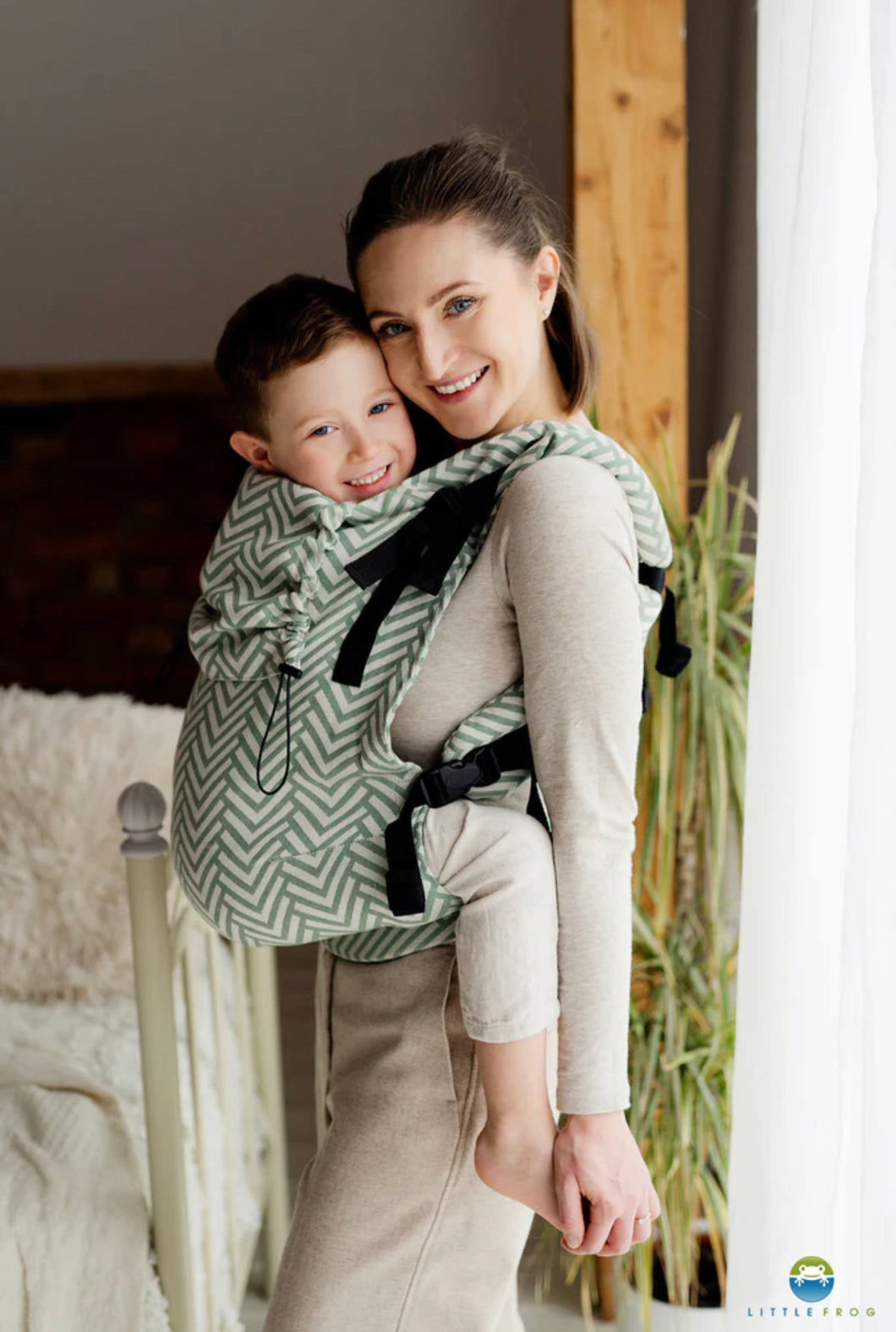 Little Frog XL (Toddler to Preschooler - up to 7 year old!)
Regular price $27.00 Sale
For children from about 2 to 7 years old (up to 30kg)
Fabric: Jacquard, 100% cotton, 240 g /m2
Made in Poland  
Little Frog Toddler & Preschooler carrier is dedicated to parents who want to carry their older girls and boys.
Going for walk, for shopping or doing daily work at home – will become much easier.  In Little Frog carrier – you can wear your baby in position belly-to-belly (also with straps crossed), and on your back.
This carrier will grow with your baby because you can extend panel in width and height and make it fit to your baby's size.  
This is Soft Structured Carrier – so your baby's spine has full support and keep natural position and knees are placed above the bottom, in the so-called position "M" 
Contoured soft waist belt with 3-point buckle provides comfort and safety, and shoulder straps can be adjusted 3 ways to ensure a great, comfortable fit for every user. 
Together with carrier - you will receive drawstring bag /cover to protect it.  
Parameters: Width of panel: 30-52 cm, height of panel: 42-52cm, waist/hip belt: 75-150 cm. 
Little Frog Carriers are complaint with Standards:
-       EN13209-2: 2015
-       CEN/TR 16512:2015
-       ASTM F-2236-16a
If you would like to rent this item, please fill up your details here: https://tinyurl.com/BCRSG-rentalform