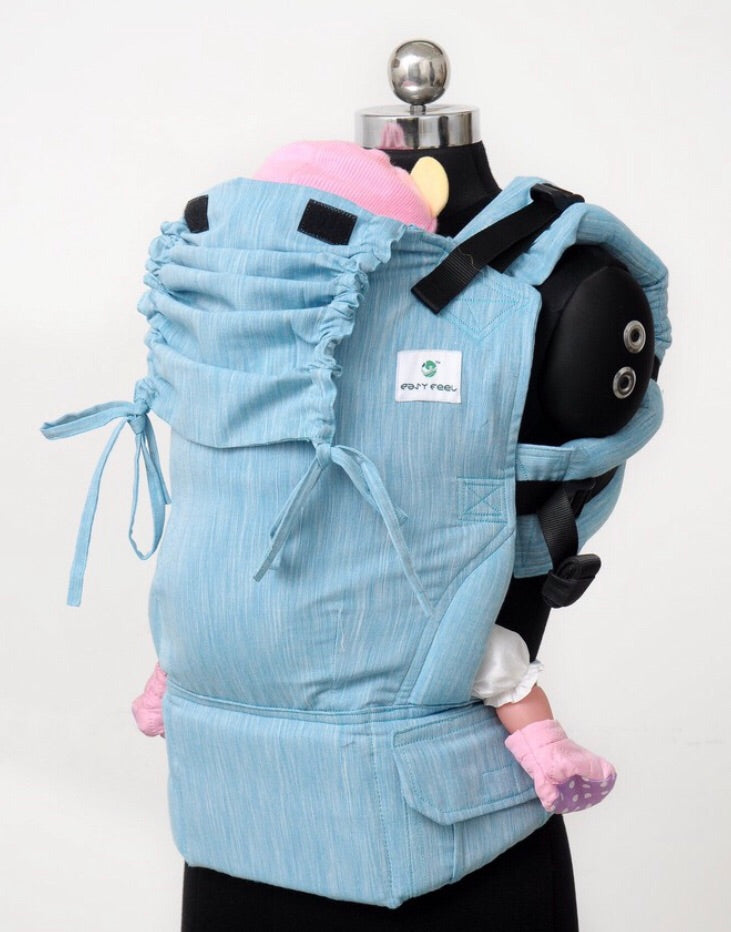 Easy Feel Full Buckle - Dazzle
Regular price $0.00 $16.00 Sale
New in Singapore, made in Gurgaon, India. Full WC, cushy shoulder padding! Made of 100% handwoven heavy bottom-weight cotton Ikat which is very light weight yet very sturdy and comfortable.
Specifications
Perfect fit for both front & back carry
Adjustable straps that help you find the right snugness.
Additional adjustment straps on either side pull baby closer for quick and easy breastfeeding or extend to offer a little extra space.
Elastic bands keep excess strap length neat and tidy.
A front pocket for on-the-go storage of credit cards, smart phones and other must-haves.
Can be used from 7-20 Kgs (Standard size carrier) and 11-22 Kgs (Toddler size carrier).
Extra padding around leg-opening for baby's comfort.
Supportive shoulder padding for your optimal comfort.
Easy to care for and machine washable.
If you would like to rent this item, please fill up your details here: https://tinyurl.com/BCRSG-rentalform